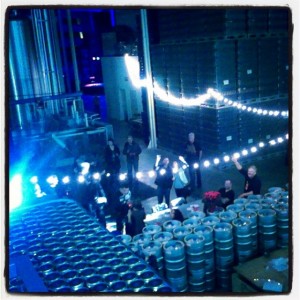 Sometimes offers come up that you just can't pass up.  After our jaunt to McKays on Monday, giving a beer making lecture on Tuesday, and attending a wine club meeting on Wednesday, I hosted the Chilliwack Homebrewer's monthly club meeting on Thursday.  Just when I thought I might get a chance to give my liver a rest before the big Fraser Valley Cultural and Craft Beer Festival tomorrow, I get invited to a private launch party for Central City Brewery's massive new 65,000 sq/ft facility.
I worked until 5 again today, but no need to rush, Surrey is only an hour away, and the party doesn't start until 8pm.  I actually have time for dinner!  Not that I would have gone hungry, as the appies flowed as liberally as the beer tonight.
Quadrupling their production from 7,500 hectoliters to 28,000, and adding a couple swanky new German made alcohol stills, Gary Lohin and crew have still left PLENTY of room for expansion.  To say this place is 'massive' is a bit of an understatement … even with oodles of room dedicated to packaging and container storage, they purportedly have left enough space to grow to 100,000 hectoliters of production, if and when the necessity strikes.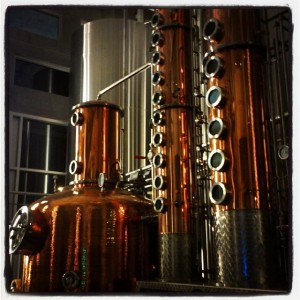 On tap at four bars throughout the brewery was Red Racer ESB, IPA, Pilsner, and White.  As well, a special bar tucked away by the brewing platform poured Thor's Hammer Barley Wine, Red Racer Imperial IPA,  and Red Racer Imperial Porter.  Of course, if you stuck close to Gary for long enough, he'd take you to the barrel room to sample their first batch of whisky.  Of course, at only 3 months old, you can't quite call it whisky yet … give it another 2 or 3 years and it's going to be an impressive product offering though!
Live music by Nettwerk recording artists and Juno Nominees "Hey Ocean" was the entertainment for the night, and if you think for a second how a full concert stage and 200 person dance floor can somehow hide in the back corner of a brewery, you may start to get an idea of the scale of this shindig.
This was a night full of impressive sights, sounds, food and drinks, but rubbing elbows with brewers and owners from Central City, Driftwood, Hoyne, Persephone, Parallel 49, and Old Yale, just to name a few, well, that pretty much made this the party of the year, as far as beer geeks like me are concerned anyway.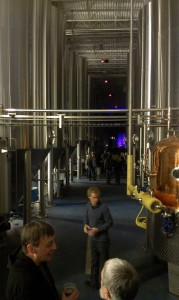 Seeing a hop freezer with palettes of Amarillo, Simcoe, Citra, and every other "impossible to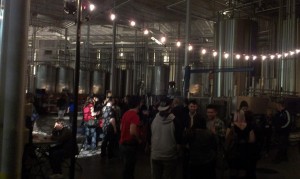 find" hop made me wonder if I was actually looking at ALL of it – perhaps nobody can secure these hop contracts because Central City has it all?  I guess that's what it takes to make an IPA as tantalizingly hop forward as Red Racer!
I had a really amazing time talking to people in the industry, learning about brewing on such a massive scale, seeing some of the latest technology employed in state of the art brewhouses, and seeing how it all has come together for one of BC's best breweries.  It's hard to believe that 11 years ago, they didn't even exist… harder still to believe that 16-17 years ago when I lived a couple blocks from Sailor Hagar's Brew Pub in North Vancouver and hung out there religiously, I had no idea that the brewer that talked me in to trying my first pumpkin beer, insisting that I'd love it, explaining with passion the spice profile, was none other than Gary Lohin.
Congrats guys, that was one hell of a party, and you guys have got yourself one hell of a brewery there.   I had to leave at midnight, to get back to Chilliwack for 1am, as I work in the morning, and then have to head to the Fraser Valley Beer Fest!  See you there!
The following two tabs change content below.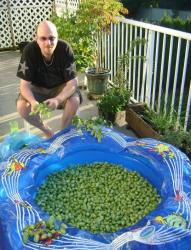 Brewer, business owner, blogger, and craft beer activist. Traveler, foodie, used to play in bands you may have heard of.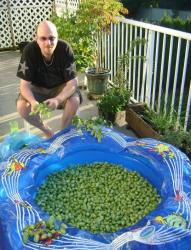 Latest posts by Calvin Quaite (see all)