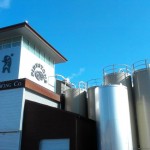 I was taking a few days off between Christmas and New Years, and Central California seemed to be a good (and relatively close, aeronautically speaking) place to recharge the ol' solar cells and checkout some breweries that I might not otherwise be able to get to on the typical weekender.  With Santa Maria as my home base for the next 4 days, I start the brewery tour today with a one hour trip north to Firestone Walker in Paso Robles.
It's 21 degrees out – which makes it exactly 20 degrees warmer than it currently is at home … I'll take it!  Here we are a couple days after Christmas, and it feels like a warm spring day.  Hmmm, you know what goes down great on a day like this?  A Wookie Jack.  And gosh darn it, I just happen to be standing in front of the place that brews it.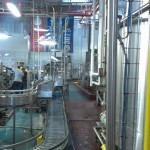 The delicious smell of spent grains permeates the air as puffs of aromatic steam rise high above the building.  Inside, the tell-tale chime of glass rattling down the conveyor line is a dead giveaway that today is bottling day.  805 bottling day to be precise.   Since they're in production, there are currently no tours – which ironically, makes this the first brewery or brew-pub I have EVER visited that was actually in use during my visit.  I have often wondered when all the brewing actually happens – I guess I just have lousy timing… or impeccable timing, depending on how you look at it.  Anyway, it's fine that I can't walk the floor because I'd rather be sitting back with a taster paddle of libations that I can't get at home, anyway.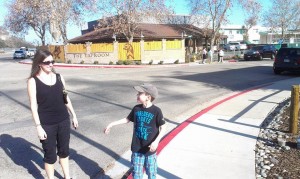 So across the street we go to the Taphouse.   My wife Carole  and six year old son Brandon are both quickly becoming seasoned pub patrons thanks to my obsession – I sure am happy that bars are kid friendly in the US!
I get tasters of Union Jack, Double Jack, Wookie Jack, DBA, Velvet Merlin, Double DBA, and the Unfiltered Double Barrel Ale to go with lunch.  They're all great, but seriously what did you expect from the four-time World Beer Cup champion mid-sized brewery, and brewer of the 2006 "Best Beer in America"?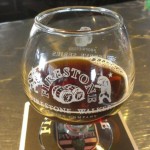 I'm saving the best for after lunch – back across the street at the tasting room, I order a few tasters of Velvet Merkin (yes, it was so good I needed another… and another), their Oaktoberfest, Walker's Reserve Porter, and the Anniversary Ale.   Another first for me, at 14% the Parabola Russian Imperial stout must be consumed on premise – you can not take it to go, because its alcohol by volume exceeds the legal definition of beer and is outside of their on-site sales license parameters.  A shame, because it was sooooooo good!  I almost bought the cheapest Anniversary Ale to go … the 2013, 2012 and 2011 were sold out, but the 2010 was only $50/bottle.  I had visions of it exploding in my suitcase as the return airplane depressurized,  and decided that it wasn't worth the risk … the 2009 was still available for ~$80/bottle and the 2008 at about $120/bottle, just in case anyone was wondering.
One interesting side note about Firestone Walker is that they've actually got a homebrew supply shop on site, separate from the gift shop and tasting room swag.  They've actually got a pretty decent selection of liquid yeasts and had full stainless steel gas fired single tier brew systems on the showroom floor.  As if I wasn't already impressed, well, I was doubly impressed!
While I realized that Paso Robles isn't really on the direct route to anywhere and isn't exactly a tourist destination itself, if you ever find yourself on the 101 half way between San Francisco and Los Angeles, you owe it to yourself to stop for an hour and spend a little quality time with some absolutely stellar Burton Union brewed, Oak Aged beers that you will not be able to find anywhere else in the world.
The following two tabs change content below.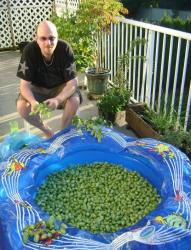 Brewer, business owner, blogger, and craft beer activist. Traveler, foodie, used to play in bands you may have heard of.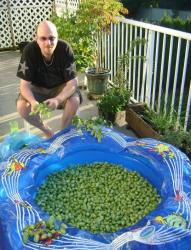 Latest posts by Calvin Quaite (see all)