I love that Bellingham is less than an hour away, and that on a week night I can pop down after work to for a few pints and some great food truck grub at one of my favorite nano-breweries.   Kulshan Brewing has an amazing vibe, a great community of craft beer enthusiasts always pack the place, and I really feel at home there – of course, it helps that they brew GREAT beer too!
Tonight's trip to Kulshan is both for business and pleasure.  That amazing vibe and great craft beer community is exactly what I think Chilliwack needs, and this evening I'm meeting the investors/partners that are planning Chilliwack's first nano, Five Corners Brewing, to discuss what we love about Kulshan and how we  would go about bringing that vibe to their new venture.
I'd say this is about my 5th time to Kulshan Brewing this year.  With a dozen house beers on tap, there's not a single one that I wouldn't recommend.  I love the IPA, the Porter and the Imperial Stout – but to be honest, I don't think I've ever ordered the same beer twice in the same session there.  I always seem to work my way around the board, enjoying each beer as much as the last.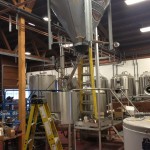 Bellingham and Chilliwack are both about the same size cities, at about 90,000 residents a piece.  They're both University towns, and they both have similar climate and lifestyle – and yet when it comes to beer, Chilliwack seems like a sleepy backwater in comparison to the thriving craft scene less than an hour to our south.   Chilliwack has one brewery (and a 2nd in the works) and one Taphouse.  Bellingham has three breweries (with another 2 set to open soon), and more taphouses and craft beer destinations than you can shake a stick at – McKays, Copper Hog, and Elizabeth Station being some of my other favorites.   As busy as Boundary Bay Brewing is when I visit there, there's something about Kulshan that just seems "right" to me – and in a word, that's culture.
So what's so special at Kulshan?  It's not really a pub, more of a tasting room – except you can hang out all day if you like.  They don't serve food, but there are rotating food trucks every day.  They only serve their own beer, but that's fine with me.  You're hanging out AT the brewery, though I've yet to visit when it's actually brewing.  It's usually hard to find a table, but the communal bench philosophy is in full swing, and I've always been welcomed at a table when asking strangers if I could sit at the free spot.  Kulshan is bike friendly, dog friendly, and while I hesitate to say "family friendly" since all you can do there is drink beer, I have certainly seen many a toddler and infant, chillin' in the Snugli while mom and dad pop in for a quick cold one on their evening walk.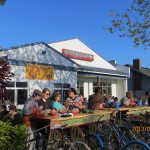 I've eaten from three of their rotating food trucks and have raved about the food from every one of them – but let's face it, Kulshan isn't a food destination.  It's also not somewhere you go to watch the game and have a few beers.  It's not somewhere you go to dance, or hookup or play pool, or any of the reasons you might want to go to a pub or nightclub.  The people at Kulshan are there because of their love of Craft Beer, and the Craft Beer Culture.  That's it.  That's the big secret.  Kulshan has created a meeting place that anyone and everyone that enjoys local fresh beer can call home.  You don't have to know a single person there to know you're in good company; to know that everyone is there for the same reason you are.  And that's the culture I'm talking about.  That's the vibe that more small communities like Chilliwack need to cultivate, and dammit, if there's one thing that can bring people together, it's good Craft Beer!  I highly recommend to anyone that reads this, visit Kulshan Brewing, sit back with a nice pint of Bastard Kat IPA, and just absorb your surroundings.  Log in on their free wifi, pull up this article, and comment about what it is that you think make it so cool.  Maybe I'll even see you there

The following two tabs change content below.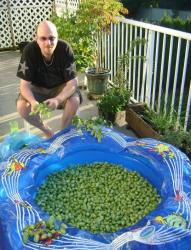 Brewer, business owner, blogger, and craft beer activist. Traveler, foodie, used to play in bands you may have heard of.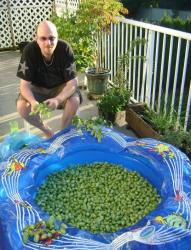 Latest posts by Calvin Quaite (see all)