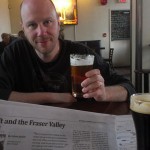 Calvin Quaite has been a home-brewer for 20 years, but only made the plunge in to all-grain brewing in 2011.  In the the two years since that first all-grain batch, he has brewed over 100 unique recipes, winning numerous medals, trophies, and accolades for his beers.
The owner of Conner's Wine Cellar U-Brew/U-Vin in Chilliwack, BC, since 2006, Calvin began expanding his selection of brewing equipment and ingredients soon after catching the All-Grain bug.  Within six months, home brewing had become so popular in the area that Conner's Wine Cellar split off the Homebrew Supply Shop, calling the new entity True North Brew Supply.  In the 18 months following the launch of the second company, True North Brew Supply has doubled in size and quadrupled sales.  Calvin can still be found grinding grains and measuring out hops at True North Brew Supply, six days a week.  Always eager to share a story, explain a brewing technique, or develop a recipe for a customer, Calvin's expertise is sought out on a daily basis from homebrewers travelling from all around the Fraser Valley and Lower Mainland to peruse the impressive selection of grains and hops that can not be found anywhere else in the province.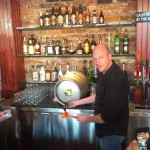 Calvin currently writes the "Craft in the Fraser Valley" column for the BC Craft Beer News publication, as well as contributing content to the Chilliwack Homebrewer's website "World of Wort Craft", and Facebook page, and other beer centric sites.
A self professed "Craft Beer Activist", when he's not working the homebrew shop or brewing his own beer, Calvin spends a great deal of time sourcing new and exciting commercial craft beers, attending beer festivals, and visiting breweries, taphouses, brewpubs, and bottle shops.  In his first 18 months using the Untappd application, Calvin logged over 800 unique beers.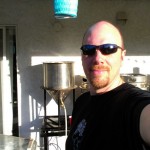 Calvin has also consulted for small brewery startups, and is currently developing recipes for Five Corner's Brewing, a nano-brewery slated to open in Chilliwack, in the 1st quarter of 2015.  Calvin hopes to one day brew professionally, and was successful in lobbying the BC Provincial Government for legislative changes to the current liquor licensing laws which previously prohibited U-Brew license holders from having any interest in other liquor serving or producing establishments.
The following two tabs change content below.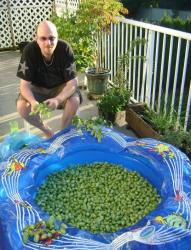 Brewer, business owner, blogger, and craft beer activist. Traveler, foodie, used to play in bands you may have heard of.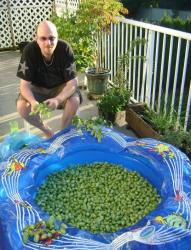 Latest posts by Calvin Quaite (see all)